CHASE FIELD PARKING
Your space is waiting.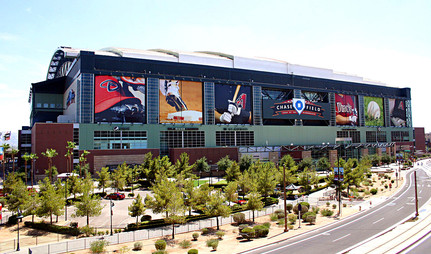 401 East Jefferson St, Phoenix, AZ, 85004
Book now and spend more time on the fun.
BROWSE ALL EVENTS
About Chase Field
For most of the year, it is sweltering in Arizona, particularly in Phoenix, which would deter most people from playing baseball. Luckily for the Arizona Diamondbacks, they have Chase Field, not only a stadium, but a leviathan that can hold over 48,000 people. It boasts a retractable roof, a colossal HVAC system, a 46 ft x 146 ft high-definition scoreboard and a pool for ticket-holders to top it off. Despite the enormity of Chase Field, it is located deep within the city of Phoenix itself, making the task of trying to find Chase Field parking spaces rather difficult. Both Chase Field and the Arizona Diamondbacks are very new, both to Major League Baseball and Phoenix itself. The team and the stadium opened for business in 1998 as part of an MLB expansion. The Arizona Diamondbacks and Chase Field have proven that not only is it possible for a southwestern city to host a baseball team, but that they can be competitive and win the World Series, which they did in 2001 flying colors of purple and green. Competitive baseball is exciting for the fans, but competing for a Chase Field parking spot isn't, especially when the heat makes it feel like Death Valley. You can beat the heat by reserving your parking spot in advance with ParkWhiz, and after leaving your air-conditioned car, you can quickly get into the stadium where the air conditioning is already cranked up to 11.
Phoenix has the properties of an urban heat island, meaning the city itself is much warmer than the less-populated rural areas that surround it. The buildings that make up the city are comprised of material that absorbs heat. making Phoenix is incredibly hot and an unlikely destination for a Major League Baseball team. Because of this, an HVAC system was needed to keep the stadium and its ticket-holders and staff as cool as possible. Thankfully, there was an answer in the Northwinds cooling system, which functions as a massive shared system, working to cool not only Chase Field, but other customers within the city. It is so efficient that after the roof is closed at Chase Field, the entire stadium is cooler by 30 degrees Fahrenheit, so guests can see the Diamondbacks parking the ball over their heads in comfort. What is even cooler is the fact that the Diamondbacks remarkably won the World Series only three years after they played for the first time in 1998. Since then, despite struggles and controversy, the team has soldiered on bravely, winning the National League's West Division titles in 2002, 2007 and 2011. They know well that not only are they representing their hometown of Phoenix, they're playing for the entire state of Arizona. Thus, they must press on, despite the searing heat of the challenges before them. There is another challenge just as great in Phoenix - finding a spot in the Chase Field parking lot when the game is about to begin and there are no parking places to be found, with the heat reflecting off of all the cars like a funhouse mirror in Hades. Thankfully, by using ParkWhiz ahead of time, you won't have to deal with the heat of being beat at the parking game.
With ParkWhiz, you won't have to search for a parking space near Chase Field; just find the game that you have tickets for, print out your parking pass and bring it with you to the stadium. Even when it's hot outside, with ParkWhiz, you can chill with your friends inside.
Parking at other MLB stadiums: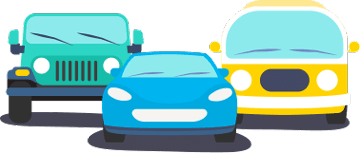 DISCOVER
AMAZING
SPACES
Find parking anywhere, for now or for later
Compare prices & pick the place that's best for you
Find parking anywhere, for now or for later
Compare prices & pick the place that's best for you
RESERVE
PREPAY
& SAVE
Book a space in just a few easy clicks
Save up to 50% off standard rates
Book a space in just a few easy clicks
Save up to 50% off standard rates
DRIVE
ARRIVE
& PARK
Enter easily with your mobile parking pass
Your space is waiting – pull in and go do your thing
Enter easily with your mobile parking pass
Your space is waiting – pull in and go do your thing
GET TO KNOW US
BETTER FOR BUSINESS
FIND US HERE
LET US HELP YOU
WE'RE SOCIAL