Book now and spend more time on the fun.
BROWSE ALL EVENTS
About Comerica Park
The Detroit Tigers are one of the oldest major league teams today, with a checkered past and the hangover of the 2003 season still in recent memory. Despite their problems, the Tigers have a very devoted following, which may make it hard to find Tigers Baseball parking at their current stadium, Comerica Park.
This new venue opened in April of 2010, replacing the previous Tiger Stadium, which had been in use for more than 87 years. While its predecessor had been biased towards hitters, Comerica favors pitchers. The outfield in Comerica is much larger than the outfield in Tiger Stadium, prompting complaints directed toward the dimensions of the stadium. Some of these moans were rectified when the left-field wall was moved closer toward center field, a flagpole was taken out play and the bullpens were moved toward left field. With a ferocious fan-base, it is highly advised to book a Tigers baseball parking spot in advance through ParkWhiz, rather than hunting around for Detroit Tigers parking spaces in the wilds of the city.
While most teams move about from city to city during their histories, the Detroit Tigers have stayed put since 1894. They were part of the American League from the beginning when it was known as the Western League. At the beginning of the 20th century, Detroit played well enough to win the AL Pennant three times beginning in 1907 through 1909. The team broke through with a World Series victory in 1935. An up and down history followed before the Tigers hit rock bottom in 2003, when the Tigers lost more games than any other team in the American League's history. Since, things have picked up with a 2012 AL Pennant win. In order to ensure that you can get a Comerica Park parking spot, it is advisable to book your Tigers baseball parking spot in advance with ParkWhiz.
ParkWhiz is efficient; all you need to do is find your game or event at Comerica Park, book your Tigers stadium parking spot and print out your ParkWhiz parking pass. After that, bring your parking pass with you and enjoy the game.
Detroit parking at other popular destinations:
Parking at other MLB stadiums: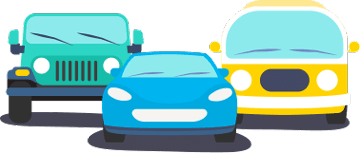 DISCOVER
AMAZING
SPACES
Find parking anywhere, for now or for later
Compare prices & pick the place that's best for you
Find parking anywhere, for now or for later
Compare prices & pick the place that's best for you
RESERVE
PREPAY
& SAVE
Book a space in just a few easy clicks
Save up to 50% off standard rates
Book a space in just a few easy clicks
Save up to 50% off standard rates
DRIVE
ARRIVE
& PARK
Enter easily with your mobile parking pass
Your space is waiting – pull in and go do your thing
Enter easily with your mobile parking pass
Your space is waiting – pull in and go do your thing
GET TO KNOW US
BETTER FOR BUSINESS
FIND US HERE
LET US HELP YOU
WE'RE SOCIAL