WRIGLEY FIELD PARKING
Your space is waiting.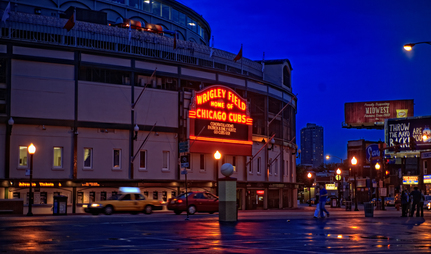 1060 W. Addison St., Chicago, IL, 60613
Book now and spend more time on the fun.
BROWSE ALL EVENTS
About Wrigley Field
Stationed right in ParkWhiz's backyard, Wrigley Field on the north side of Chicago has been home of the Cubs for 96 years. This makes the Friendly Confines the oldest active ballpark in the National League, second in Major League Baseball only to Fenway Park is Boston. The old-school ballpark sits in the midst of bars, restaurants and residences, surrounded by action.
The one thing missing by Wrigley? Parking.
Baseball parking can get hectic anywhere you go, but you can argue that no MLB venue has a more chaotic parking setup than Wrigley Field. The omission of Cubs parking is so blatant, that actual residents living in apartments have become an integral part of the Wrigley Field parking solution. The good news is that these people are visible, out on the street helping out drivers looking for parking at Wrigley Field. The downside is that you're not going to find any of these rates up on the Cubs' website.
That's where ParkWhiz comes in. Unless you'd rather navigate Chicago traffic and squint at hand-made rates signs held up by civilians, you can browse our dozens of options for Cubs game parking here. We work with lots of residents living around the area that are happy to provide some Chicago parking options, many of which who will give you a better deal online than at drive-up (look for the green "special online rate"). If you're looking for a more corporate parking experience, we've got plenty of Chicago Cubs parking options at commercial garages and lots, as well.
Booking your Cubs parking in advance means less time hunting for a space and more time to enjoy the unique Wrigley Field experience. Before entering the ballpark, you'll notice the landmark marquee outside the stadium, as well as statues of Cubs greats lining the stadium that include Harry Caray, Ernie Banks and Ron Santo. The interior provides an aura only a traditionalist can appreciate: a manual scoreboard, an outfield wall laced with green ivy and rock-hard seats suited for the lean.
Chicago Parking for other Sporting Events: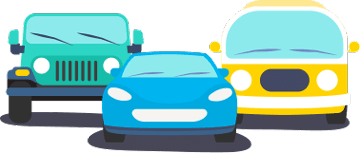 DISCOVER
AMAZING
SPACES
Find parking anywhere, for now or for later
Compare prices & pick the place that's best for you
Find parking anywhere, for now or for later
Compare prices & pick the place that's best for you
RESERVE
PREPAY
& SAVE
Book a space in just a few easy clicks
Save up to 50% off standard rates
Book a space in just a few easy clicks
Save up to 50% off standard rates
DRIVE
ARRIVE
& PARK
Enter easily with your mobile parking pass
Your space is waiting – pull in and go do your thing
Enter easily with your mobile parking pass
Your space is waiting – pull in and go do your thing
GET TO KNOW US
BETTER FOR BUSINESS
FIND US HERE
LET US HELP YOU
WE'RE SOCIAL