Book now and spend more time on the fun.
BROWSE ALL EVENTS
About Fenway Park
A stadium usually isn't a shrine, but with Fenway Park that is an accolade that is warranted. Since it opened in 1912, generations of Red Sox fans have watched Boston's favorite team play valiantly for its city. Through the triumph of winning the World Series four times in 1912, 1915, 1916 and 1918, and then the drought of 86 years before the climactic triumph of regaining the glory in 2004, fans have come and gone in vast numbers. In the past few years, the venerable arena has constantly sold out, making parking at Fenway Park a challenge for even the most devoted Red Sox fans. Between May of 2003 and April of 2013, every single home game sold out -- in 2008, Fenway smashed the MLB record to bits after selling out 456 Red Sox games, one after the other. Despite the unprecedented attendance record, Fenway can barely hold them all - it has the second lowest seating in all of the major league stadiums, hovering around 37,000! This peculiar problem makes parking for Fenway Park as difficult as throwing a perfect game. No matter who you are, if you want to see the Red Sox play on a cloudless blue-sky day, ParkWhiz can help you hit a home run and get you Fenway parking close to the stadium, whether you're there for baseball or a musical guest.
Fenway is a place of tradition, representing both the city of Boston and its team from the beginning of the twentieth century to the twenty-first, the players taking part in a beloved sport that connects them across generations. The world may have changed, but the game has always been the same, and that is especially true at Fenway Park. Fenway is asymmetrical, like many other stadiums from the early days of America's Pastime, leading to some interesting quirks in the geography of the stadium itself. Some of these, like Duffy's Hill, have been eliminated. The name came from Duffy Lewis, who had to run up and down the hill to play, embodying the kind of resilience that the Red Sox have demonstrated throughout Fenway's century. The Green Monster, the 37-foot high left field wall is one of the most memorable of Fenway's unique features. Originally referred to only as "The Wall," it was a simple fence plastered in print advertisements before it gained a concrete and tin covering in 1934 before a verdant coat of paint in 1947. A part of Fenway when it opened in 1912, it has witnessed the tragedies, triumphs and accomplishments of the Red Sox, from an age when airplanes were a recent invention up to the present, an age where someone can reserve Fenway Park parking spaces on their iPhone with ParkWhiz.
Whether you have a seat right near the pitcher's mound or even spectacular seats in the .406 Club, you'll be late for the game if you have to find a parking spot. If you want to take your seat while the hot-dog vendors are just coming out and the Red Sox are warming up, be sure to book your Fenway parking spot with ParkWhiz. All you have to do is find which game or musical event you want, print out your reservation and bring it to the house with the Lone Red Seat. ParkWhiz can hook you up with a sweet spot, while the visiting team's fans have to hunt for a space.
Boston parking at other popular destinations: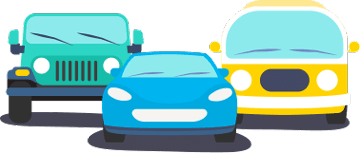 Parking doesn't have to be complicated.
Book your space ahead of time and then park there. It's that simple.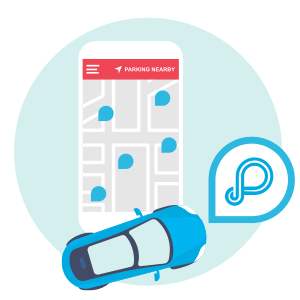 FIND AND BOOK
Book the space and rate you want, wherever you're headed.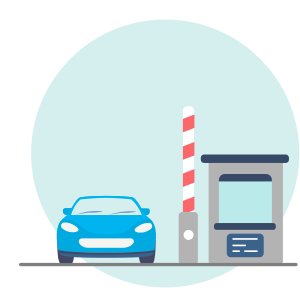 PARK WITH PASS
Drive to the location you've selected and enter using your ParkWhiz pass. Simple!
Advice is here if you need it
When you need help choosing your space, we're right here to help. We've got city-savvy, in-the-flesh experts who know how to help you—fast. Just give our team a call. Or shoot us an email. When it comes to parking, they've got you covered.
VISIT THE HELP CENTER
AS FEATURED IN