NAVY PIER PARKING
Your space is waiting.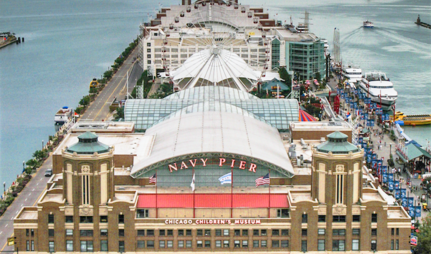 600 E. Grand Ave., Chicago, IL, 60611
Book now and spend more time on the fun.
BROWSE ALL EVENTS
About Navy Pier
In any city waterfront property is valued at a premium, but at Navy Pier it's priceless. One of the premiere tourist attractions in Chicago, it is often packed year round. Booking a Navy Pier parking space ahead of your visit is just common sense.
Navy Pier celebrated its 100th anniversary in 2016, but the concept for Navy Pier surfaced in 1909 when Daniel Burnham introduced his plan for Chicago. Only one of the scheduled five piers were built, but it proved sufficient for Naval training during WWI. After the war, it was used mostly for recreation, but was called in for duty again during World War II. In the peacetime that followed, it briefly became a campus for UIC before they moved to the current Circle Campus.
Navy Pier was renovated considerably following more than two decades of disuse, reopening in 1995 at a cost of $200 million. No longer a place to practice take-off and landing, the pier hosts the Chicago Shakespeare Theatre, a magnificent ferris wheel, and an unbeatable view of the Chicago skyline. Navy Pier is famous for its fireworks displays, with biweekly shows in the summer and once weekly in the autumn.
The Navy Pier Ferris Wheel was based off the designs of the original Ferris Wheel, which was unveiled to the world at the Chicago World's Fair in 1893. Each ride on the wheel is seven minutes long, lifting riders up into the Chicago skyline over the shore of Lake Michigan.
Navy Pier Chicago is large enough to host its own IMAX Theatre. In addition, there are many stores and restaurants on Navy Pier. For dining, check out Bubba Gump Shrimp, Harry Caray's Tavern, or the Billy Goat Tavern. The shopping area is also vast, including stores that focus on souvenirs, apparel, gifts, and Chicago-themed merchandise.
Planning ahead before going to Navy Pier is always a good idea, especially when it comes to logistics, so it's always smart to book a Navy Pier parking spot in advance with ParkWhiz. All you need to do is go to ParkWhiz, find a parking facility near Navy Pier, and make your reservation! Then, bring your pass to the Navy Pier parking facility of your choice and enjoy your day!
All you need to do is go to ParkWhiz, find a parking facility with parking near Navy Pier, and print your ParkWhiz parking pass. Bring your pass with you to the Navy Pier parking facility, and enjoy your day.
Chicago Parking for other popular destinations:
Photo by Banpei at English Wikipedia [GFDL (http://www.gnu.org/copyleft/fdl.html), CC-BY-SA-3.0 (http://creativecommons.org/licenses/by-sa/3.0/) or CC BY-SA 2.5-2.0-1.0 (http://creativecommons.org/licenses/by-sa/2.5-2.0-1.0)], via Wikimedia Commons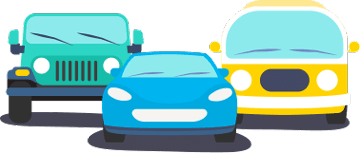 DISCOVER
AMAZING
SPACES
Find parking anywhere, for now or for later
Compare prices & pick the place that's best for you
Find parking anywhere, for now or for later
Compare prices & pick the place that's best for you
RESERVE
PREPAY
& SAVE
Book a space in just a few easy clicks
Save up to 50% off standard rates
Book a space in just a few easy clicks
Save up to 50% off standard rates
DRIVE
ARRIVE
& PARK
Enter easily with your mobile parking pass
Your space is waiting – pull in and go do your thing
Enter easily with your mobile parking pass
Your space is waiting – pull in and go do your thing
GET TO KNOW US
BETTER FOR BUSINESS
FIND US HERE
LET US HELP YOU
WE'RE SOCIAL