NATIONWIDE ARENA PARKING
Your space is waiting.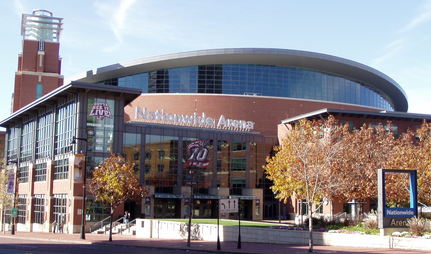 200 W. Nationwide Blvd., Columbus, OH, 43215
Book now and spend more time on the fun.
BROWSE ALL EVENTS
About Nationwide Arena
It is an unusual combination for an arena to be known for both Ice Hockey and bodybuilding competitions, but Nationwide Arena in Columbus, Ohio is famous for both. Nationwide Arena hosts the Columbus Blue Jackets NHL team, the Arnold Classic bodybuilding competition in addition to several concerts. As the Blue Jackets have become more competitive than they were previously, hockey fans and concert-goers will have to share the same parking facilities, which can make the task of finding Blue Jackets parking more onerous than it would be otherwise. You can eliminate this problem by booking with ParkWhiz ahead of time!
Nationwide Arena opened to the public in September 2000, as a proper venue was a precondition of the NHL expansion into Columbus. The arena is situated in the Arena District, a mixed-use entertainment district in Columbus. In addition to the primary ice rink, Nationwide also has a smaller rink for training purposes, named the OhioHealth IceHaus. In 1978, the Cleveland Barons merged with the Minnesota North Stars, leaving the State of Ohio without an NHL team. This lack of Columbus Hockey lasted until 2000, when the city of Columbus was granted an expansion team, along with the Minnesota Wild. Due to Ohio's history, the team became known as the Blue Jackets, a reference to the uniforms of the Union Army from the Civil War. The Blue Jackets are a rather young team, and as of yet have not won the Stanley Cup. However, they have gotten better over time, getting to the playoffs for the first time during the '09 season. For the '14 season, the Blue Jackets will be playing in the Eastern Conference's Metropolitan Division for the first time, previously spending the entirety of their existence in the Central Division of the Western Conference.
While the arena was created primarily for the Blue Jackets, it also functions as the annual home for the Arnold Classic, a sports festival run by Arnold Schwarzenegger that features bodybuilding, skateboarding, strongman competitions, martial arts and more. Past musical events at the arena include the Rolling Stones, Incubus, Rush, the Trans-Siberian Orchestra, the Foo Fighters, Keith Urban, Andrea Bocelli, Pearl Jam, Justin Beiber, Lil Wayne, Fleetwood Mac, Miley Cyrus and Taylor Swift. Finding Nationwide Arena parking can be difficult, so it is best to book Columbus hockey parking spots in advance with ParkWhiz.
ParkWhiz makes it easy to find Blue Jackets parking; select the game or concert that you need Nationwide Arena parking for, print out your Nationwide Arena parking pass (or use your mobile pass) and enjoy Columbus, Ohio!
Photo by Grzegorczyk1 (Own work) [CC BY 3.0 (http://creativecommons.org/licenses/by/3.0)], via Wikimedia Commons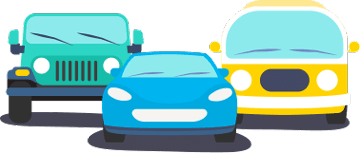 DISCOVER
AMAZING
SPACES
Find parking anywhere, for now or for later
Compare prices & pick the place that's best for you
Find parking anywhere, for now or for later
Compare prices & pick the place that's best for you
RESERVE
PREPAY
& SAVE
Book a space in just a few easy clicks
Save up to 50% off standard rates
Book a space in just a few easy clicks
Save up to 50% off standard rates
DRIVE
ARRIVE
& PARK
Enter easily with your mobile parking pass
Your space is waiting – pull in and go do your thing
Enter easily with your mobile parking pass
Your space is waiting – pull in and go do your thing
GET TO KNOW US
BETTER FOR BUSINESS
LET US HELP YOU
WE'RE SOCIAL
USA