XCEL ENERGY CENTER PARKING
Your space is waiting.
199 Kellogg Blvd., St. Paul, MN, 55102
Book now and spend more time on the fun.
BROWSE ALL EVENTS
About Xcel Energy Center
The Wilderness and a power supply company don't naturally go together, but that doesn't stop the Minnesota Wild and the Xcel Energy Center, they do. Based in St. Paul, Minn., the Minnesota Wild are new to the NHL, and doing their best to bring the Stanley Cup to their home state. Due to their dedicated fans as well as their potential, it is best to book Minnesota Wild parking spaces in advance, or else it will be hard to find Xcel Energy Center parking spaces on game day.
Since the Minnesota North Stars went to Dallas in 1993, there had been pressure in St. Paul for a new hockey team. The NHL announced a new team for Minnesota in June 1997, prompting a new stadium to be built. Once it opened in September 2000, this stadium became the Xcel Energy Center, named after the utility company.
The Minnesota Wild are a very young team, announced in 1997 and taking the ice for the first time in 2000. The most notable event of the '01 season was winning a 6-0 game against the Dallas Stars, the former Minnesota NHL team. In the '03 season the team reached the Western Conference Finals, but fell hard to Anaheim. Very little occurred for the '04 season, and there was no season for Wild during the lockout season that followed. In '06, the team didn't make much noise, but they picked up speed in '07 as they reached the playoffs.
In '08, the team won its first Northwest Division championship, but ended up being covered by the Colorado Avalanche. The following four seasons didn't go so well for the team, with the most recent accolade occurring in the abbreviated 2012-'13 season, when the team made the playoffs before a defeat by the Chicago Blackhawks. Despite their inexperience so far, the fans of the Minnesota Wild keep their faith in the team. Due to this, finding Minnesota Wild parking can be difficult, so it is best to book MN Wild hockey parking spots in advance with ParkWhiz.
ParkWhiz is easy; all you need to do is find the game that you want to see, book your Minnesota Wild parking spot and print out your ParkWhiz parking pass. Once that's done, you can relax and enjoy the game, rather than trying to find Xcel Energy Center parking spaces.
Photo by Brendanjered (Own work) [GFDL (http://www.gnu.org/copyleft/fdl.html) or CC BY-SA 3.0 (http://creativecommons.org/licenses/by-sa/3.0)], via Wikimedia Commons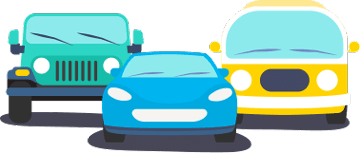 DISCOVER
AMAZING
SPACES
Find parking anywhere, for now or for later
Compare prices & pick the place that's best for you
Find parking anywhere, for now or for later
Compare prices & pick the place that's best for you
RESERVE
PREPAY
& SAVE
Book a space in just a few easy clicks
Save up to 50% off standard rates
Book a space in just a few easy clicks
Save up to 50% off standard rates
DRIVE
ARRIVE
& PARK
Enter easily with your mobile parking pass
Your space is waiting – pull in and go do your thing
Enter easily with your mobile parking pass
Your space is waiting – pull in and go do your thing
GET TO KNOW US
BETTER FOR BUSINESS
LET US HELP YOU
WE'RE SOCIAL
USA