LINCOLN CENTER PARKING
Your space is waiting.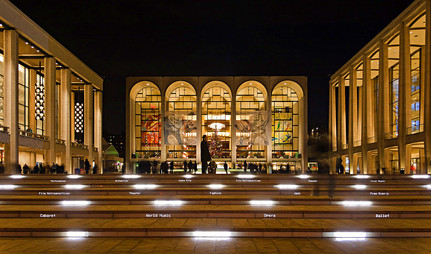 10 Lincoln Center Plaza, New York, NY, 10023
Book now and spend more time on the fun.
BROWSE ALL EVENTS
About Lincoln Center
In the United States, cultural institutions dot the landscape, but it is unusual for several to be grouped together in one general area. It is for this reason that New York City's Lincoln Center for the Performing Arts is as rare as finding a chest of glittering gems in one's own home. Due to the abundance of popular schools and theatres, it is often difficult to find Lincoln Center parking spaces unless they are booked ahead of time.
The Lincoln Center for Performing Arts is a collection of several well-known American cultural institutions, all located in a dense complex in the Lincoln Square neighborhood of Manhattan, in New York City. Some of the member organizations are rather well-known, including the Metropolitan Opera House, the New York Philharmonic (at Avery Fisher Hall), the Juilliard School and the New York Public Library for the Performing Arts. The aforementioned organizations are only a fraction of the large number of institutions that make their home within the 16.3 acre confines of the Lincoln Center.
While one would assume that the name "Lincoln Center" was in honor of U.S. President Abraham Lincoln, it was rather named after Lincoln Square. The origin of Lincoln Square's name is somewhat cloudy, but it is generally assumed to be named for Abraham Lincoln. This is despite the irony of Union Civil War General George McClellan's son being the mayor of New York City at the time of the naming. The complex got its start under the auspices of the urban renewal of Lincoln Square, with funding provided by the Rockefeller family.
The first organization that moved to Lincoln Square was the Fordham University Law School in 1962, which was soon followed by Avery Fisher Hall, the New York State Theater (now David H. Koch Theater) and the Metropolitan Opera House. The other institutions followed soon after, with 11 organizations based in the complex, as well as facilities for 29 in total. Planning ahead for concerts is always a smart move, especially when it comes to venues like the Metropolitan Opera, so it's always smart to book a Lincoln Center parking spot in advance with ParkWhiz.
ParkWhiz makes it easy to find Lincoln Center parking; select the day and time that you need parking for the Lincoln Center, print out your Lincoln Center for the Performing Arts parking pass (or use your mobile pass) and enjoy the concert!
New York City parking at other popular destinations: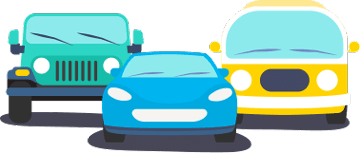 DISCOVER
AMAZING
SPACES
Find parking anywhere, for now or for later
Compare prices & pick the place that's best for you
Find parking anywhere, for now or for later
Compare prices & pick the place that's best for you
RESERVE
PREPAY
& SAVE
Book a space in just a few easy clicks
Save up to 50% off standard rates
Book a space in just a few easy clicks
Save up to 50% off standard rates
DRIVE
ARRIVE
& PARK
Enter easily with your mobile parking pass
Your space is waiting – pull in and go do your thing
Enter easily with your mobile parking pass
Your space is waiting – pull in and go do your thing
GET TO KNOW US
BETTER FOR BUSINESS
LET US HELP YOU
WE'RE SOCIAL
USA