AT&T CENTER PARKING
Your space is waiting.
3140 E. Houston St., San Antonio, TX, 78219
Book now and spend more time on the fun.
BROWSE ALL EVENTS
About AT&T Center
Based in the AT&T Center, the Spurs are one of the most successful teams in the league, consistently beating expectations and continuing to make their city proud. Due to the team's success, finding San Antonio Spurs parking will be difficult unless AT&T Center parking spaces are booked in advance. The AT&T Center is the Spurs' third venue following the ABA-NBA merger, preceded by the HemisFair Arena and then the Alamodome. The Alamodome was recently built, but due to its focus on football more than basketball, the team grew tired of the huge coliseum, and decided to move to a venue more fitting for basketball. After a private/public financing scheme succeeded, the Spurs raised enough money to build the AT&T Center, which opened for business in October 2002.
The San Antonio Spurs began life as the ABA's Dallas Chaparrals in 1967, one of the founding teams of the league when it made its debut. They moved to San Antonio in 1976, after the NBA-ABA merger as one of the four surviving ABA clubs. Despite coming from a different league, the Spurs were relatively successful in the NBA, winning division titles and constantly qualifying for the playoffs. The Spurs dropped off in the late 80's, but used high draft picks on David Robinson and Tim Duncan to rebuild. Then, in 1999, the team smashed the New York Knicks to win the 1999 NBA Championship. Following a few years in the playoffs, the team won the 2003 title over the New Jersey Nets. Center David Robinson retired, but, the team adjusted, and won the 2005 NBA Championship against Detroit. This feat was repeated in 2007, when the team won their fourth championship, this time against the Cleveland Cavaliers. The team has continued onward since then, making the Finals in 2012. Finding San Antonio Spurs parking can be difficult, so it is best to book Spurs basketball parking spots in advance with ParkWhiz.
ParkWhiz is easy; all you need to do is find the game that you want to see, book your San Antonio Spurs parking spot and print out your ParkWhiz parking pass. Once that's done, you can relax and enjoy the game, rather than trying to find AT&T Center parking spaces.
Photos By Katie Haugland [CC BY 2.0 (http://creativecommons.org/licenses/by/2.0)], via Wikimedia Commons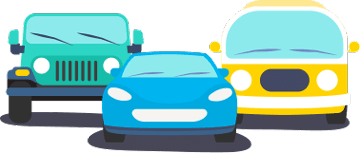 DISCOVER
AMAZING
SPACES
Find parking anywhere, for now or for later
Compare prices & pick the place that's best for you
Find parking anywhere, for now or for later
Compare prices & pick the place that's best for you
RESERVE
PREPAY
& SAVE
Book a space in just a few easy clicks
Save up to 50% off standard rates
Book a space in just a few easy clicks
Save up to 50% off standard rates
DRIVE
ARRIVE
& PARK
Enter easily with your mobile parking pass
Your space is waiting – pull in and go do your thing
Enter easily with your mobile parking pass
Your space is waiting – pull in and go do your thing
GET TO KNOW US
BETTER FOR BUSINESS
LET US HELP YOU
WE'RE SOCIAL
USA