AMALIE ARENA PARKING
Your space is waiting.
401 Channelside Dr., Tampa, FL, 33602
Book now and spend more time on the fun.
BROWSE ALL EVENTS
About Amalie Arena
There's a lot of thunder and lightning in Florida, and that's not always a bad thing. For Tampa Bay, lightning is excellent, thanks to the Tampa Bay Lightning hockey team, which makes its home at Amalie Arena. The team formed in 1992, with the Lightning parking for good in what was then known as the Ice Palace. Despite scandal and drama in the mid-90s, Lightning continued to strike. The Ice Palace was renamed the St. Pete Times Forum in 2002 after selling the naming rights to the newspaper of the same name. When the St. Petersburg Times changed their moniker to the Tampa Bay Times, the stadium changed its name as well.
In addition to being the home of the Lightning, the former Tampa Bay Times Forum hosts the Tampa Bay Storm Arena Football League team and the Republican National Convention in 2012. With so many fans wanting to see the boys in blue, white and black after winning their first Stanley Cup in 2003-04, it can be hard to find Lightning parking. The wise hockey fan will book his Tampa Bay Times Lightning parking spot with ParkWhiz, and leave looking for parking in the Florida heat to the visiting team's fans.
The Tampa Bay Lightning have a rocky history, from their founding by the Esposito brothers to allegations of financial impropriety until being purchased by William Davidson, owner of the Detroit Pistons. The team scored 93 points over the course of the 2002-03 season. During the 2003-04 season, Tampa accumulated 106 points and struck by winning the Stanley Cup in seven games.
Other past events at Amalie Arena include appearances by the WWE, including for the 800th episode of WWE Raw. The 2012 NCAA Hockey Frozen Four took place at the arena, as did a concert by Rammstein during their Made in Germany tour. If you want to see a Lightning game or a concert at Amalie Arena, parking may be an issue, especially if you don't have a Lightning parking spot before the event begins. If you plan ahead, you can use ParkWhiz and make your parking troubles disappear faster than a strike of Lightning.
ParkWhiz is easy, and works as smooth as a hockey puck on ice. All you need to do is find the hockey game or event that you want to attend at the Ice Palace, book your Amalie Arena parking spot and print your parking pass. After that, bring your ParkWhiz parking pass with you to the arena, and enjoy some time in the Ice Palace.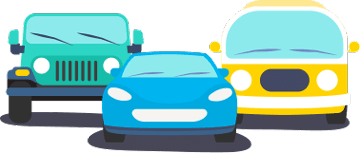 DISCOVER
AMAZING
SPACES
Find parking anywhere, for now or for later
Compare prices & pick the place that's best for you
Find parking anywhere, for now or for later
Compare prices & pick the place that's best for you
RESERVE
PREPAY
& SAVE
Book a space in just a few easy clicks
Save up to 50% off standard rates
Book a space in just a few easy clicks
Save up to 50% off standard rates
DRIVE
ARRIVE
& PARK
Enter easily with your mobile parking pass
Your space is waiting – pull in and go do your thing
Enter easily with your mobile parking pass
Your space is waiting – pull in and go do your thing
GET TO KNOW US
BETTER FOR BUSINESS
LET US HELP YOU
WE'RE SOCIAL
USA