Select the start time and end time
for your booking here.
2230 Sassafras St.
San Diego's Park, Shuttle & Fly Lot B
About This Facility
Spacious airport parking in downtown San Diego. Just a short ride via shuttle to the San Diego International Airport.
CUSTOMERS NEED TO ARRIVE AT THE LOCATION AT LEAST 2-3 HOURS PRIOR TO THE DEPARTURE TIME.
Please be advised that any extension on your initial reservation timeframe will be charged the facility's regular daily rate.
CUSTOMERS MUST SCAN THEIR BARCODE/QR CODE GIVEN TO THEM IN THEIR EMAIL RESERVATION. CONFIRMATION UPON ENTERING THE PARKING FACILITY AND THEN AGAIN UPON EXITING THE PARKING FACILITY. NO TICKET IS NEEDED WHEN SCANNING THE CODE.
Reservations made for a specific parking facility are good for both LOT A and/or LOT B regardless of which property a customer has chosen in the initial reservation.
1/7
Operated by San Diego's Park, Shuttle, & Fly
How to Park
1.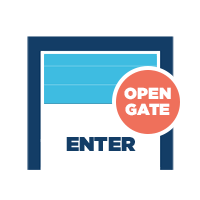 To enter, use the "open gate" button in your app
2.
Park in any spot not marked "Reserved"
3.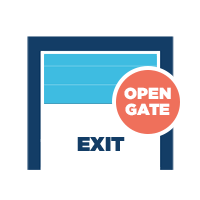 To exit, use the "open gate" button in your app
4.
If at any point the "open gate" button is not working, view the QR code on your pass and scan at the gate