Select the start time and end time
for your booking here.
272 Spring St.
Edison ParkFast - 272 Spring St. Lot
About This Facility
Spend the day strolling through the scenic Hudson River Greenway. Enjoy the eclectic and quirky shopping and art galleries of SoHo, the affluent neighborhoods of TriBeCa or the old world charm of Greenwich Village all just steps away.
Max Vehicle Height: 6'3".
💲💲 Any vehicle taller than 70" or wider than 86" will be considered an Oversized Vehicle. This includes any aftermarket modifications. Charges for any vehicle will depend upon overall length.
1/2
Operated by Edison ParkFast
How to Park
1.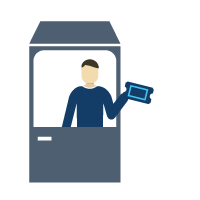 Upon arrival, show your pass to the attendant and they will hand you a ticket
2.
The attendant will confirm your reservation and valet park your vehicle. Be sure to take the ticket you received with you when exiting the facility
3.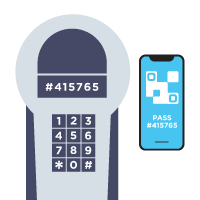 When you return to the facility at the end of your parking reservation, proceed to the main building to scan your prepaid pass and then your ticket at the touch screen kiosk.
4.
Any additional fees incurred (oversize vehicle charges or any additional time outside of your prepaid parking reservation) must be paid before the attendant retrieves your vehicle
5.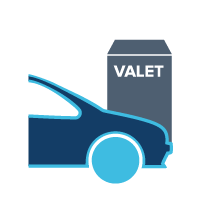 After the attendant retrieves your vehicle you're ready to go.