Select the start time and end time
for your booking here.
901 Magazine St.
901 Magazine St. Lot
About This Facility
Convenient and spacious lot in the Warehouse District. Just a few minutes from a variety of hotels and restaurants.
1/2
Operated by Premium Parking
How to Park
1.
Upon arrival, show parking pass to the attendant for validation
2.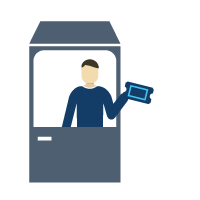 If no attendant is available, please go to the parking office on the first level of the garage across from the elevators
3.
Park in any spot not marked reserved