Select the start time and end time
for your booking here.
33 Park View Ave.
Vantage Garage
About This Facility
Secure and affordable parking at the Vantage Apartments in Jersey City. Just a short walk to Morris Canal Park, Basin, and a variety of restaurants and shops nearby.
Max Vehicle Height: 6'8"
Garage Phone No: (201) 332-8342
1/5
How to Park
1.
Pull ticket in the gate and park in any spot not marked "reserved."
2.
Upon departure, press call button marked with (!) at bottom right of gate by kiosk.
3.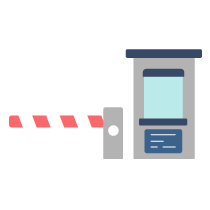 Between 9 to 5 p.m. Mon - Fri, an attendant will approach to assist with departure.
4.
Outside those hours, you will be connected to the call center to read off your parking pass number and ticket number.