Book now and spend more time on the fun.
BROWSE ALL EVENTS
About KeyBank Center
Based in the KeyBank Center, the Sabres continue to race towards the Stanley Cup, which is always so tantalizingly close. With such a dedicated fanbase, it is important to book Sabres parking in advance, or else finding KeyBank Center parking may be difficult. Formerly known as First Niagara Center, the venue opened to the public in September 1996.
The Buffalo Sabres are a team that thrives as the underdog. Despite never winning the Stanley Cup, they have come very close on several occasions. The team joined the NHL as an expansion franchise in 1970, and soon after formed the famous "French Connection" forward line, composed of French-Canadian players Rick Martin, Rene Robert and Gilbert Perreault. In its third year (1972-73), the team made the playoffs with the help of the French Connection.
Despite falling short of a Stanley Cup, such a deep playoff run in only the teams third season was an impressive feat. This wasn't all, as the Sabres managed to get to the finals in 1975, but lost to the Flyers in six games. The team won the conference championship in 1979-80 and the division in 1980-81. The Sabres didn't go much farther until 1996-97, when they won the division title after moving to their new stadium. The Sabres faced the Dallas Stars for the Cup in 1999, but lost.
The team was bought by the Rigas family in 1998, but they were deposed in 2002. Things didn't improve for the Sabres until after the 2004-05 NHL Lockout, when they won the 2006-07 Division Championship, but fell short to Carolina for a trip to the Stanley Cup Finals. Finding Buffalo Sabres parking can be difficult, so it is best to book Buffalo hockey parking spots in advance with ParkWhiz.
ParkWhiz is easy; all you need to do is find the game that you want to see, book your Buffalo Sabres parking spot and print out your ParkWhiz parking pass. Once thats done, you can relax and enjoy the game at KeyBank Center, rather than trying to find former First Niagara Center parking spaces.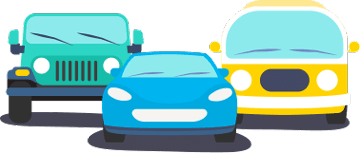 Parking doesn't have to be complicated.
Book your space ahead of time and then park there. It's that simple.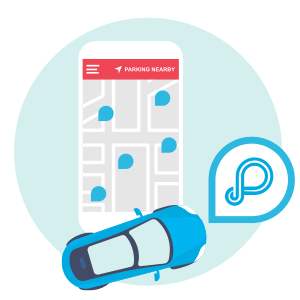 FIND AND BOOK
Book the space and rate you want, wherever you're headed.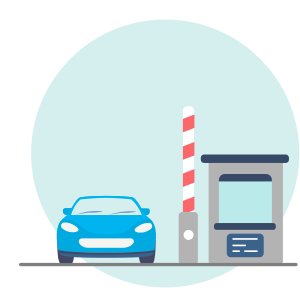 PARK WITH PASS
Drive to the location you've selected and enter using your ParkWhiz pass. Simple!
Advice is here if you need it
When you need help choosing your space, we're right here to help. We've got city-savvy, in-the-flesh experts who know how to help you—fast. Just give our team a call. Or shoot us an email. When it comes to parking, they've got you covered.
VISIT THE HELP CENTER
AS FEATURED IN