GRAND CENTRAL TERMINAL PARKING
Your space is waiting.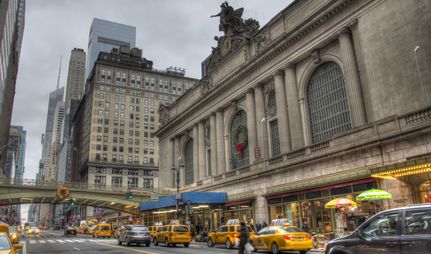 87 E. 42nd St., New York, NY, 10017
Book now and spend more time on the fun.
BROWSE ALL EVENTS
About Grand Central Terminal
In order for a city to function, there has to be some way for people, products and raw materials to efficiently enter, disembark or pass through. In New York City, Manhattan's Grand Central Terminal fulfills this role for millions of people, continuing a century-long legacy. Even after the advent of air travel, numerous people are still filling nearby Grand Central Terminal parking facilities every day, making it a necessity to book parking at Grand Central Terminal in advance.
Once it was complete, Grand Central Terminal offered railroad platforms on two levels underground, with 26 on the lower level and 41 on the level above it. The primary aboveground structure is the massive Concourse, where users could buy tickets, enter or leave the terminal and walk to a nearby Grand Central Terminal parking lot. The massive complex of Grand Central Terminal allowed for many types of businesses not common for underground train stations to flourish. For example, CBS operated a television studio in the terminal for 25 years, producing some of television's early highlights. An artists group named the Grand Central Art Galleries created a massive art display within the terminal, even setting up an art school.
Over time, things changed, including attitudes about the structure itself. When Pennsylvania Station was razed in 1964, it helped spur an outcry over the loss of historical buildings, which led to the creation of the Landmarks Preservation Commission of New York City in 1967. The Commission classified the Terminal as a landmark, which began a series of events that led to a US Supreme Court decision in 1978. The court upheld the landmark status, allowing Grand Central Terminal to continue to serve New York City. The Terminal was renovated from 1994-98, while the exterior was repaired in 2007. The Terminal today serves New York City proudly, just as it did a century before. As one wouldn't want to arrive late and miss their trains, it is a smart idea to book Grand Central Terminal parking ahead of time with ParkWhiz.
Searching for parking at Grand Central Terminal is as easy as a few mouse-clicks with ParkWhiz; choose the time that you want Grand Central parking for, print out the Grand Central Terminal parking pass (or perhaps use your mobile pass) and have a good trip on New York City's Grand Central Terminal.
New York City parking at other popular destinations: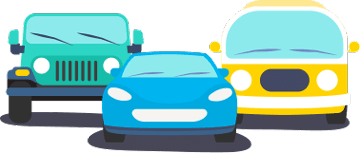 DISCOVER
AMAZING
SPACES
Find parking anywhere, for now or for later
Compare prices & pick the place that's best for you
Find parking anywhere, for now or for later
Compare prices & pick the place that's best for you
RESERVE
PREPAY
& SAVE
Book a space in just a few easy clicks
Save up to 50% off standard rates
Book a space in just a few easy clicks
Save up to 50% off standard rates
DRIVE
ARRIVE
& PARK
Enter easily with your mobile parking pass
Your space is waiting – pull in and go do your thing
Enter easily with your mobile parking pass
Your space is waiting – pull in and go do your thing
GET TO KNOW US
BETTER FOR BUSINESS
LET US HELP YOU
WE'RE SOCIAL
USA