CHICAGO THEATRE PARKING
Your space is waiting.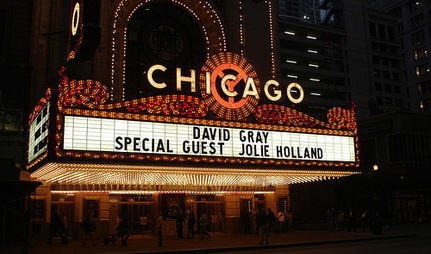 175 N. State St., Chicago, IL, 60601
Book now and spend more time on the fun.
BROWSE ALL EVENTS
About Chicago Theatre
It isn't very often when an icon of a city is a theatre, but in the case of the Chicago Theatre, the exception is the rule. The marquee, which spells out the letters of "CHICAGO" vertically, then horizontally below, is a famous logo for the city of Chicago. As a result of the iconic image, the marquee has resulted in the Chicago Theatre parking itself into the city's imagery. The Chicago Theatre is tremendous, easily filling one half of a city block and towering seven stories in height, making the famous edifice easy to spot in the Chicago Loop. Due to all the activity, it is hard to find parking, especially Chicago Theatre parking. Since the Theatre has a strict late seating policy, it is imperative to find a parking place long before the show starts. With the help of ParkWhiz, you can book a Chicago Theatre parking in advance, so you only have to worry about what snacks to get, rather than finding a spot before the first act!
The story of the Chicago Theatre begins when it opened in 1921 with a design by the famous architectural firm Rapp & Rapp. For several decades, the Chicago Theatre included both live entertainment and cinema, with live jazz becoming the most popular attraction. Traffic by theatre patrons declined in the 1970s, such that in 1984 the structure was purchased by the Chicago Theatre Preservation Group and restored by 1986. It reopened that year with a show by none other than Frank Sinatra! Other famous acts that have performed at the Chicago Theatre in the past include David Letterman, Oasis, Robin WIlliams and Arcade Fire.
The State Street facade shows its architectural heritage, making use of a triumphal arch in the style of the Arc-de-Triomphe, as well as a terracotta covering and stucco that evokes images of Baroque Revival architecture. The interior includes a grand staircase, decoration by Marshall Field, crystal chandeliers as well as intricate murals in the auditorium. Due to its location and the number of top acts, it's hard to find parking at the Chicago Theatre. The wise theatre-goer would ensure that they booked a spot for parking at Chicago Theatre, or else be caught in the concrete jungle of the Chicago Loop.
ParkWhiz makes finding parking for the Chicago Theatre easy-peasy. All you need to do is find the show that you want to see, book your parking spot and print your pass. Once you bring the pass with you, just park at that spot that you booked and let the artist on stage sweat it, not you. With ParkWhiz, you can focus on the songs, rather than singing the blues.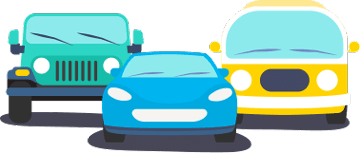 DISCOVER
AMAZING
SPACES
Find parking anywhere, for now or for later
Compare prices & pick the place that's best for you
Find parking anywhere, for now or for later
Compare prices & pick the place that's best for you
RESERVE
PREPAY
& SAVE
Book a space in just a few easy clicks
Save up to 50% off standard rates
Book a space in just a few easy clicks
Save up to 50% off standard rates
DRIVE
ARRIVE
& PARK
Enter easily with your mobile parking pass
Your space is waiting – pull in and go do your thing
Enter easily with your mobile parking pass
Your space is waiting – pull in and go do your thing
GET TO KNOW US
BETTER FOR BUSINESS
LET US HELP YOU
WE'RE SOCIAL
USA