CADILLAC PALACE THEATRE PARKING
Your space is waiting.
151 W Randolph St, Chicago, IL, 60601
Book now and spend more time on the fun.
BROWSE ALL EVENTS
About Cadillac Palace Theatre
When someone thinks of the Chicago Loop, one often thinks of modernity, business, progress, money, power and the sense of living in the present. Most people know there are theatres located in the Loop, but not everyone knows that there is a theatre that is also a Palace within their midst, cocooned in a shell of stone and brick. The Cadillac Palace Theatre is an edifice that at same time brings to mind both the Roaring Twenties and the decadent, yet magnificent French Baroque period, a tableau that juxtaposes fine art, history and architecture. It is within this marvel of architectural artistry that some of the most popular Broadway plays of today premiere and are performed, often to sold-out shows under exquisite gold leaf, sparkling crystal chandeliers and an atmosphere of absolute splendor. Cadillac Palace parking is often hard to come by, as the 2,500 seats are filled up faster than it takes for the curtain to rise. The shows are always funny and soulful, but the internal architecture is wondrous beyond words. The Lobby itself makes one feel as if they have travelled back in time to Versailles at the height of the Bourbon dynasty, with intricately carved mezzanine railings, a ceiling gilded with winged creatures and leafed with gold and a recurring motif of a fleur-de-lis ensconced in an amber red field, marble columns, and crystal chandeliers and sparkling mirrors that are reminiscent of the House of Mirrors in Versailles. To see the actual House of Mirrors, you need a plane ticket to France, but for the Cadillac Palace, you can book a parking spot with ParkWhiz in Chicago.
The Cadillac Palace Theatre is a recent name for the Theatre; at first, it went under the name of The New Palace when it opened on October 4, 1926, part of the famous Orpheum Circuit chain of vaudeville theaters. The New Palace was the progeny of George and Cornelius W. Rapp, two men whose speciality in theatre architecture was unmatched; they also designed the Chicago Theatre and the Ford Center for the Performing Arts Oriental Theatre. The New Palace theatre was commissioned by Emil and Karl Eitel as part of a larger project that included an office building and a hotel, known collectively as the Eitel Block Project. When construction was complete, the Roaring Twenties had yet to abate, and Vaudeville was still in full swing. The New Palace was intended to be the crown jewel of the Orpheum Circuit, a large theater chain that included fifty auditoriums in the US and Canada, all in service to vaudeville. Some famous actors who may have at one point performed there include Bob Hope, Jack Benny, Mae West and Jimmy Durante. It was only three years after the theatre opened when the Great Depression occurred, and vaudeville eventually tapered out. For a few decades the theatre served as a movie palace, showing 35mm films as well as few Broadway-style shows. It was renamed the Bismarck Theatre in 1984, and functioned as a rock music venue for a time, until 1999 when it was restored to how it originally appeared, and re-dubbed the Cadillac Palace Theatre. Recent acts at the Cadillac Palace included The Color Purple, The Pirate Queen, Shrek the Musical, Wicked and The Producers. The artistry of the performers and the theatre itself is unmatched, so showing up late is possible if you didn't book parking in advance. Using ParkWhiz, you won't be caught looking for the Phantom Spot of the Parking Garage when the show is about to begin.
Booking parking on ParkWhiz is easy; just find the show at the Cadillac Palace Theatre that you want to see, print out your ticket and bring it with you. With ParkWhiz, you can park your car and worry about what theatre snacks to buy rather than worry about being late to the show.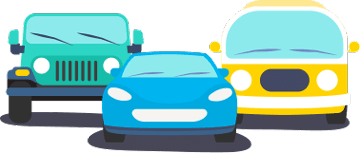 Parking doesn't have to be complicated.
Book your space ahead of time and then park there. It's that simple.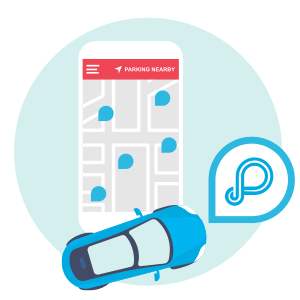 FIND AND BOOK
Book the space and rate you want, wherever you're headed.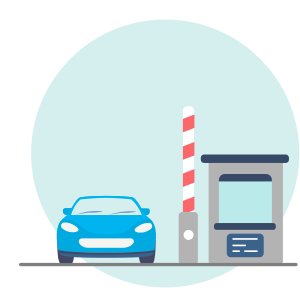 PARK WITH PASS
Drive to the location you've selected and enter using your ParkWhiz pass. Simple!
Advice is here if you need it
When you need help choosing your space, we're right here to help. We've got city-savvy, in-the-flesh experts who know how to help you—fast. Just give our team a call. Or shoot us an email. When it comes to parking, they've got you covered.
VISIT THE HELP CENTER
AS FEATURED IN