Book now and spend more time on the fun.
BROWSE ALL EVENTS
About Briar Street Theatre
In Chicago, the area on the edge of the Lakeview and Boystown neighborhoods is bustling. Very close to storied Wrigley Field, DePaul University's Lincoln Park campus and the magnificently blue Lake Michigan, parking is hard to find, especially parking for the Briar Street Theater. It's not only Lake Michigan that is blue, though - the Briar Street Theater hosts the titular Blue Man Group, an avant-garde performance troupe that makes some spectacular music while covered in cobalt-blue make-up.
Before its existence as a theater began, at the early dawn of the 20th century, the area on which the Briar Street Theater sits was the site of the stables for the horses of the legendary Marshall Field's company. In this day and age, the Briar Street Theater parking situation is not as easy as bringing a horse to a carriage house. Lakeview and its environs have very little space to park, and is constantly filled with pedestrian traffic, especially on days when the Cubs are in town at the monument they call Wrigley. Getting to a theater production on time is paramount, but if you go to see Blue Man Group at the Briar Street Theater, it is especially imperative: If a ticket-holder comes in late, the Blue Man Group will literally set off a "late alarm" in front of the rest of the audience. If you don't want to be late, plan ahead and let ParkWhiz take care of Briar Street Theater parking for you.
After the building's previous incarnation as the carriage house of the Marshall Field company ceased, it was under the ownership of the Werner Kennelly Moving and Storage Company for a long period of time, causing its potential to remain untapped. In 1970, Walt Topel purchased the property from Kennelly and transformed it into a sound stage, making use of it for his production company, Cinetronics, Ltd., from 1977 to 1985.
With 625 seats and wheelchair-accessible aisles, the Theater opened in 1985, and is still owned to this day by Topel's family. Past shows at the Briar Street Theater include Having Our Say, Driving Miss Daisy, Steve Martin's Picasso at the Lapin Agile, Jackie Mason's Politically Incorrect, Laughter on the 21st Floor and many more, including shows transferred from other theaters.
Blue Man Group began its' run in Chicago in 1997 at the Briar Street, and has continued ever since, entertaining and mesmerizing its audience with every show. With themes ranging from the information age, cultural norms, science, technology and much more, the performers themselves never say a word. Instead they let their music, props and the performance speak for them. The performers at one point did speak with theatergoers after the show, but that quickly ceased, so that they stay in character the entire time. If an autograph is requested, one would likely get a smudge of blue paint. While the Blue Man Group can sometimes be a mystifying and confusing performance, Briar Street Theater parking doesn't have to be. When you let ParkWhiz take care of parking in the busy Lakeview area for you, all you need to do is sit back and enjoy the show.
ParkWhiz is event parking for the Information Age - all you have to do is find your show for the Briar Street Theater on the ParkWhiz website, print your parking pass and bring it with you to the Briar Street Theater parking lot. With ParkWhiz, you won't be left having to park in a carriage house when the curtain's about to rise.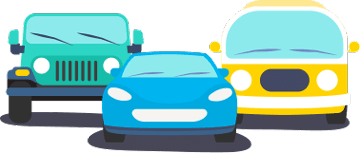 Parking doesn't have to be complicated.
Book your space ahead of time and then park there. It's that simple.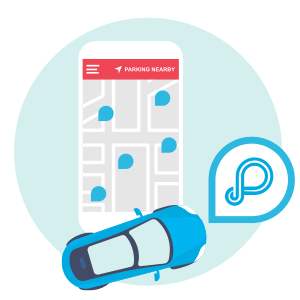 FIND AND BOOK
Book the space and rate you want, wherever you're headed.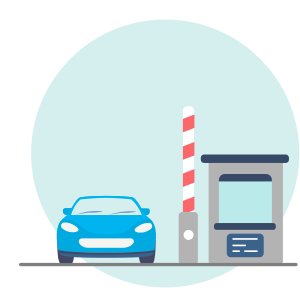 PARK WITH PASS
Drive to the location you've selected and enter using your ParkWhiz pass. Simple!
Advice is here if you need it
When you need help choosing your space, we're right here to help. We've got city-savvy, in-the-flesh experts who know how to help you—fast. Just give our team a call. Or shoot us an email. When it comes to parking, they've got you covered.
VISIT THE HELP CENTER
AS FEATURED IN