AUDITORIUM THEATRE PARKING
Your space is waiting.
50 E. Congress Pkwy., Chicago, IL, 60605
Book now and spend more time on the fun.
BROWSE ALL EVENTS
About Auditorium Theatre
When one thinks of a national landmark, he imagines statues, castles and battlefields; rarely an exquisitely-designed theatre. The Auditorium Theatre building is both an architectural marvel, a US National Historic Landmark and a theater and concert venue all in one imposing, yet beautiful edifice. Due to its location smack-dab in the center of the Chicago Loop and the number of popular acts, the Auditorium Theatre parking areas fill up fast. Located west of the Buckingham Fountain and east of the Harold Washington Library, the Auditorium Theatre has a capacity of 3,929 seats. With a dedication by President Benjamin Harrison in 1889 and the architectural genius of Adler and Sullivan, the Auditorium Theatre gleams with star power. Since it attracts such talent to Chicago, parking can be hectic, but with the help of ParkWhiz, you don't have to be a star to book a sweet spot for Auditorium Theatre parking.
The auditorium proper is resplendent with yellowish light and an incandescent sense of calmness that permeates both the seats and the stage.  Its crystal chandeliers ply their mellow hues on the ruby-red and sandy-yellow color scheme, making the whole place familiar, yet fashionable.  This wonder began with the commissioning of the building by Ferdinand Peck, who hired the fabled Adler & Sullivan architectural firm to apply their craft. Through a masterful manipulation of the structure for acoustical purposes, along with then-modern conveniences such as the first central air conditioning system and the first theatre lit only by state-of-the-art light bulbs, the building was a marvel to behold. At the time, Frank Lloyd Wright worked at Adler & Sullivan as a draftsman, making it possible that the famous architect contributed to the design of the Auditorium Theatre. Both the Chicago Symphony Orchestra and the now-defunct Chicago Civic Opera began at the Auditorium Theatre, though over time the purpose of the theatre changed.  After reopening in 1967 with an eight-year stint as a rock & roll venue, it was purchased by Roosevelt University, who still owns it to this day. Concerts, plays and even the Joffrey Ballet perform at the Auditorium Theatre, often making it hard to find a place to park if one doesn't book parking spaces ahead of time.  With a policy of no late seating, making sure you have a place to park at the Auditorium Theatre is imperative, but you won't miss the show if you book with ParkWhiz.
ParkWhiz makes it easy to find Auditorium Theatre parking; select the show that you need Auditorium Theater Chicago parking for, select what time you want to park at Auditorium Theater on the event date, print out your Auditorium Theater parking pass (or use your mobile pass) and enjoy the music!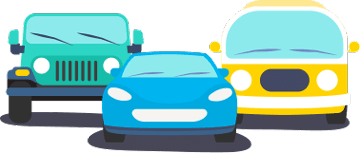 DISCOVER
AMAZING
SPACES
Find parking anywhere, for now or for later
Compare prices & pick the place that's best for you
Find parking anywhere, for now or for later
Compare prices & pick the place that's best for you
RESERVE
PREPAY
& SAVE
Book a space in just a few easy clicks
Save up to 50% off standard rates
Book a space in just a few easy clicks
Save up to 50% off standard rates
DRIVE
ARRIVE
& PARK
Enter easily with your mobile parking pass
Your space is waiting – pull in and go do your thing
Enter easily with your mobile parking pass
Your space is waiting – pull in and go do your thing
GET TO KNOW US
BETTER FOR BUSINESS
LET US HELP YOU
WE'RE SOCIAL
USA