XL CENTER PARKING
Your space is waiting.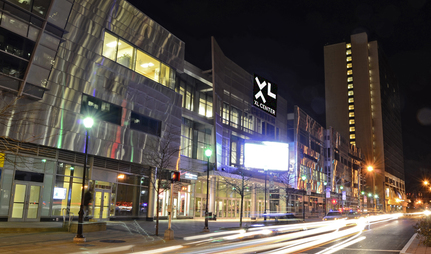 250 Church St., Hartford, CT, 06103
Book now and spend more time on the fun.
BROWSE ALL EVENTS
About XL Center
There are several popular venues throughout New England, but not many of them continue to be successful into their later years. The XL Center is one exception, as it is still often frequented by musical guests and sporting events, despite being over forty years old. Finding XL Center parking may be difficult due to the number of visitors for concerts, motorsports and conventional sports, especially as it has an exhibition center, a feature that is not present with most venues, so it is best to book XL Center parking in advance.
The XL Center opened for business in January of 1975, going by the name of the Hartford Civic Center. During its early years, the venue was an occasional host for Boston Celtics games, in addition to a variety of minor league sports teams. Currently, the Hartford Wolfpack of the minor-league American Hockey League is based in the XL Center, while the University of Connecticut's NCAA Huskies team occasionally hosts events at the venue. In January 1980, a powerful snowstorm caused a roof collapse, but did not result in any injuries. Precautions were taken and renovations were made as a result.
Several other events often take place at the XL Center. Previous events include the 1986 NHL All-Star game, the 1994 NHL Entry Draft, the Big East Conference's Women's Basketball tournaments, as well as several wrestling events for the WWE. Past musical guests to visit the XL Center include Carrie Underwood, Bruce Springsteen, Katy Perry, Deadmau5, the Trans-Siberian Orchestra, Pearl Jam and Green Day. The arena was also featured in the Grateful Dead's 1977 live album "To Terrapin: Hartford '77," where it was recorded. The exhibition center allows the venue to be used for more than just sporting events, but for meetings, parties or conventions. It is composed of the 16,080 square foot Assembly Hall, a 68,855 Exhibit hall and seven meeting rooms totalling 7,390 square feet. Finding XL Center parking can get difficult if the top-shelf musical acts come to town, so it is best to book XL Center parking spots in advance with ParkWhiz.
ParkWhiz makes it easy to find XL Center parking; select the event that you need XL Center Hartford parking for, print out your XL Center parking pass (or use your mobile pass) and enjoy Hartford, CT!
Photo provided by XL Center.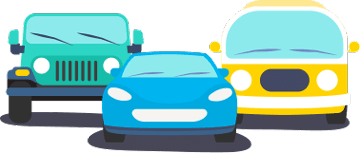 DISCOVER
AMAZING
SPACES
Find parking anywhere, for now or for later
Compare prices & pick the place that's best for you
Find parking anywhere, for now or for later
Compare prices & pick the place that's best for you
RESERVE
PREPAY
& SAVE
Book a space in just a few easy clicks
Save up to 50% off standard rates
Book a space in just a few easy clicks
Save up to 50% off standard rates
DRIVE
ARRIVE
& PARK
Enter easily with your mobile parking pass
Your space is waiting – pull in and go do your thing
Enter easily with your mobile parking pass
Your space is waiting – pull in and go do your thing
GET TO KNOW US
BETTER FOR BUSINESS
LET US HELP YOU
WE'RE SOCIAL
USA