RADIO CITY MUSIC HALL PARKING
Your space is waiting.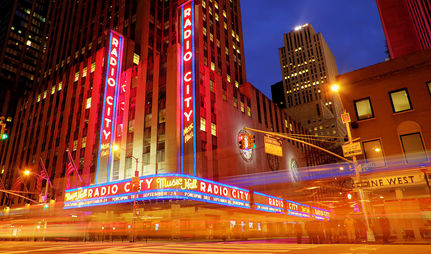 1260 6th Avenue, New York, NY, 10020
Book now and spend more time on the fun.
BROWSE ALL EVENTS
About Radio City Music Hall
Radio City Music Hall is one of the most famous of all the entertainment venues in Manhattan, popular enough that it might be hard to find a place to park, that is unless you book a Radio City Music Hall parking spot ahead of time with ParkWhiz. The popularity of this Midtown West theater is well-justified, as it boasts a storied history, spectacular architecture and world-class entertainment. Though most Depression-era theatres have been demolished or repurposed, this Art Deco auditorium was declared a landmark in 1978, preserving its use for future generations. With the capacity to seat thousands of theater-goers and powerful Wurlitzer organ, Radio City Music Hall has hosted innumerable concerts, film premieres, talent competitions, award ceremonies and Cirque du Soleil shows. By far the most famous recurring show at the theater is the Radio City Christmas Spectacular, starring the Rockettes precision dance troupe. The Christmas Spectacular is so popular that tickets become available months in advance. Luckily, you won't have to wait months in advance for a parking spot at the theater, as you can book your Radio City Music Hall parking space ahead of time with ParkWhiz!
New York City parking at other popular destinations: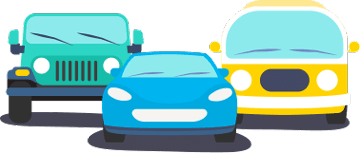 Parking doesn't have to be complicated.
Book your space ahead of time and then park there. It's that simple.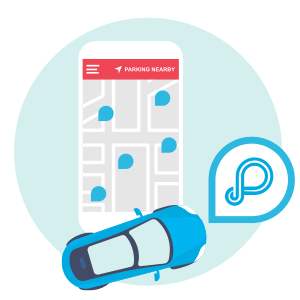 FIND AND BOOK
Book the space and rate you want, wherever you're headed.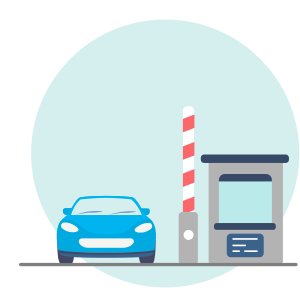 PARK WITH PASS
Drive to the location you've selected and enter using your ParkWhiz pass. Simple!
Advice is here if you need it
When you need help choosing your space, we're right here to help. We've got city-savvy, in-the-flesh experts who know how to help you—fast. Just give our team a call. Or shoot us an email. When it comes to parking, they've got you covered.
VISIT THE HELP CENTER
AS FEATURED IN