Select the start time and end time for your booking here.
3213 Water St. NW.
Waterfront Center Valet - Lot 787
1/3
Operated by Colonial Parking
User Ratings
Secure and affordable valet parking in downtown Georgetown. Just a few minutes to the Georgetown Waterfront Park and close to a variety of shops and restaurants.
How to Park
1.
Upon arrival, show pass to attendant in exchange for exit ticket
2.
Park in any space not marked "reserved"
3.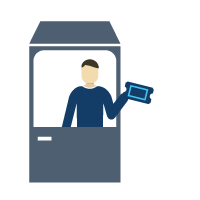 When leaving, show exit ticket and parking pass to attendant