Select the start time and end time
for your booking here.
6300 Gulf Blvd.
Postcard Inn Lot
About This Facility
Spacious and well-lit parking lot at the Postcard Inn in St. Pete Beach, near Three Palms Point. This is close to a variety of restaurants and beach resorts.
1/3
How to Park
1.
Enter hotel parking lot and follow signs to the back of the hotel
2.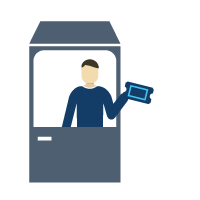 Present parking pass to cashier, located in the blue booth