114 S. 15th St.
15th & Sansom Garage
About This Facility
Convenient and spacious garage in the Center City. Just a few minutes from the Kimmel Center, Voyeur Nightclub, and Walnut Street Theatre.
Max Vehicle Height: 6'6"
1/3
Operated by InterPark (Philadelphia) - SP+
How to Park
1.
When you arrive, present your pass to the valet attendant in exchange for valet ticket
2.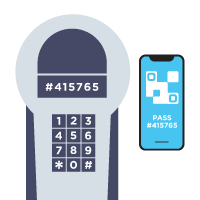 When you return, scan the valet ticket at the pay station kiosk in the lobby and your vehicle will be automatically retrieved
3.
Entering or exiting more than 15 minutes beyond your reserved time will result in additional fees to be paid onsite