Event Parking For
New Jersey Performing Arts Center
June 2, 1:30 PM EDT
Mozart & Mendelssohn
51-53 Academy St.
LittleMan Parking - LM Academy Parking, LLC Garage
About This Facility
Affordable outdoor parking in Teachers Village. Just a short walk to nearby parks, shops, and restaurants.
1/2
Operated by LittleMan Parking
How to Park
1.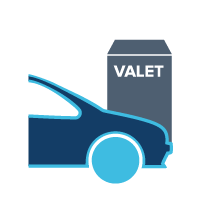 Upon arrival, take a ticket from the parking attendant who will direct you where to self-park your vehicle.
2.
Upon return, show your ticket to the parking attendant. You can then exit the facility.