Select the start time and end time
for your booking here.
163 N. Limestone
Government Lot
About This Facility
Convenient and affordable open-air lot in downtown Lexington. Just a few minutes to Rupp Arena, Lexington Opera House, and Heritage Hall.
If parking overnight, you must drop off and pick up your vehicle within the following hours: Mon-Sun 5:00PM-5:00AM.
1/2
How to Park
1.
Park in any space not marked reserved
2.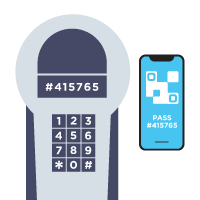 Immediately after parking go to the payment kiosk and choose your time frame
3.
Choose the coupon payment option and enter the coupon code (under the QR code) on your parking pass
4.
Enter your license plate number, your pass is validated by your license plate