Book now and spend more time on the fun.
BROWSE ALL EVENTS
About Oakland Alameda Coliseum
Like Miami's Sun Life Stadium, the Oakland Alameda Coliseum has had more than one sport on its plate. Formerly called the O.co Coliseum, the arena is home to the Oakland Raiders football team and the Oakland Athletics baseball team, the field designed for both sports. Oakland Alameda Coliseum is the last combined professional baseball/football field still in operation full-time. Due to the passionate fans of both teams, Oakland Alameda Coliseum parking spots may be hard to find unless they are booked in advance. Issues regarding seating and dual-use have resulted in frequent attempts to find new venues for either team, but neither has materialized. Both still share Oakland Alameda Coliseum parking spaces, so booking your Athletics parking spot or Raiders parking spot ahead of time through ParkWhiz will save you stress. The Athletics trace their history back to 1901, but since 1968 they have been located in Oakland. They are a successful team, having won the World Series four times since coming to Oakland; three times in row beginning in 1972, and again in 1989.
Founded in 1960, the Oakland Raiders have shared Oakland Alameda Coliseum with the Athletics twice; first between 1960-'81, and then after a stint in Los Angeles, they returned. Prior to the AFL-NFL merger, the Raiders won the 1967 AFL Championship, and afterwards won the Super Bowl three times. Like the Athletics, the team is also unhappy with its current venue, and is considering moving back to LA. With two teams and one stadium, finding Raiders parking spaces or Athletics parking spots will be difficult before the game; planning ahead and booking with ParkWhiz will save you time and frustration.
Discovering Oakland Alameda Coliseum parking on ParkWhiz is perfectly simple; pick the game that you'll want Oakland Alameda Coliseum parking for, book your parking pass, and enjoy Oakland!
Parking at other AFC West Stadiums:
Parking at Other MLB Stadiums: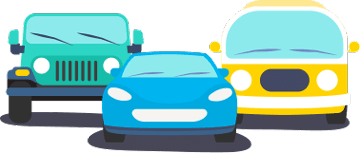 DISCOVER
AMAZING
SPACES
Find parking anywhere, for now or for later
Compare prices & pick the place that's best for you
Find parking anywhere, for now or for later
Compare prices & pick the place that's best for you
RESERVE
PREPAY
& SAVE
Book a space in just a few easy clicks
Save up to 50% off standard rates
Book a space in just a few easy clicks
Save up to 50% off standard rates
DRIVE
ARRIVE
& PARK
Enter easily with your mobile parking pass
Your space is waiting – pull in and go do your thing
Enter easily with your mobile parking pass
Your space is waiting – pull in and go do your thing
GET TO KNOW US
BETTER FOR BUSINESS
FIND US HERE
LET US HELP YOU
WE'RE SOCIAL