MOSCONE CENTER PARKING
Your space is waiting.
747 Howard St, San Francisco, CA, 94103
Book now and spend more time on the fun.
BROWSE ALL EVENTS
About Moscone Center
San Francisco's Moscone Center is a massive complex, consisting of three halls, two of which are underground and covered by the pleasant flora of the Yerba Buena Gardens. Several important conventions for the IT industry are held here yearly, along with a panoply of other conferences and meetings. The sheer number of events held at the convention center can make parking a challenge, so booking a Moscone Center parking spot ahead of time with ParkWhiz can make the commute to your event even easier.
Located in the South of Market neighborhood, the Moscone Center was originally consisted of just one underground hall, Moscone South, which opened in 1981. Moscone North, a second underground meeting space, opened in 1992, while the above-ground, three-floor Moscone West a block away became available for use in 2003. The three structures make up 700,000 square feet of exhibit space and over 256,000 feet of space for meetings, which are contained in 106 meeting rooms. Moscone Center parking can be hard to come by, as annual events include Apple's Worldwide Developer Conference, Wondercon, Cisco Live, MacWorld Expo, the San Francisco Auto Show and many more!
There are several points of interest for visitors to Moscone Center, including the Yerba Buena Gardens, which are on top of Moscone North and South. The Gardens include the Yerba Buena Children's Garden, the Dr. Martin Luther King, Jr. Memorial and Waterfall, the Children's Creativity Museum, the Upper Terrace Gardens and much more! If you're looking for a bite to eat in between events, you can leave your car in your Moscone Center parking spot, as several restaurants are located close by. For instance, you won't have to walk far to find fine Italian dining at Zero Zero, located at 826 Folsom Street. Zero Zero features a variety of antipasto, bruschetta and pasta, in addition to pizza. If you'd prefer a pint of Guinness, then you can relax at The Chieftain Irish Pub & Restaurant, at 198 5th Street. With an assortment of fine meals ranging from the classic beer-battered fish and chips to braised oxtail and turkey meatloaf, there's something for everyone! While you enjoy your event in San Francisco, you'll be glad you booked your Moscone Center parking spot ahead of time with ParkWhiz!
San Francisco parking at other popular destinations: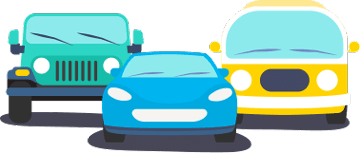 How it Works
Find event parking. Lose the hassle.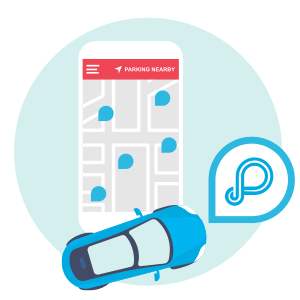 FIND AND BOOK
Book the space and rate you want,
wherever you're headed.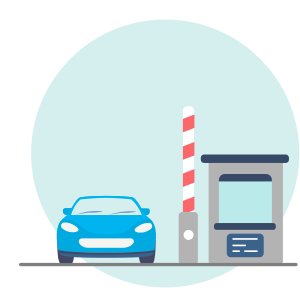 PARK WITH PASS
Drive to the location you've selected and
enter using your ParkWhiz pass. Simple!
Advice is here if you need it
When you need help choosing your space, we're right here to help. We've got city-savvy, in-the-flesh experts who know how to help you—fast. Just give our team a call. Or shoot us an email. When it comes to parking, they've got you covered.
VISIT THE HELP CENTER
AS FEATURED IN