CARNEGIE HALL PARKING
Your space is waiting.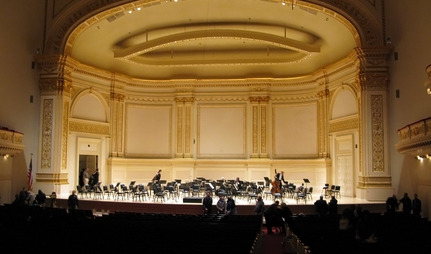 881 7th Ave., New York, NY, 10019
Book now and spend more time on the fun.
BROWSE ALL EVENTS
About Carnegie Hall
New York City is home to some of the most prestigious cultural institutions in the world, and Carnegie Hall is no exception. Founded by steel magnate Andrew Carnegie more than a century ago, this musical institution draws in the crowds in droves for classical and contemporary music by the age's greatest musical artists. The crowds will need places to park, so rather than facing a full parking lot or garage, the wise concertgoer will book Carnegie Hall parking ahead of time.
Andrew Carnegie was just as much of a philanthropist as he was a businessman, and looked for ways to improve the welfare of his fellow man. Over the course of a transatlantic journey to Scotland, Carnegie had a conversation with musical director Walter Damrosch, who proposed the idea of building a brand-new concert hall in New York City. Carnegie signed onto the idea, and began to implement the plan once he returned, with the music hall opening in May 1891 with a performance conducted by Damrosch. The music hall was successful until around 1960, when its primary tenant, the New York Philharmonic, decided to relocate to the Lincoln Center, threatening to leave nearby Carnegie Hall parking garages empty. It was only through intervention by musicians that a deal was reached whereby the State of New York would buy the property. The State created the Carnegie Hall Corporation, a nonprofit company that still manages the music hall to this day.
Carnegie Hall is comprised of three auditoriums that are available for public concerts. The primary stage is the five-level Isaac Stern Auditorium, an enormous space with a high ceiling that has seating capacity for 2,804 concertgoers. The spacious Stern Auditorium is often where the headlining acts play, often filling up nearby Carnegie Hall parking facilities with guests. The second-largest stage is Zankel Hall, which has capacity for 599 seated guests and can be reconfigured as needed for specific performance needs. The smallest stage is Weill Recital Hall, which can seat 268 guests. Recent performances include shows by the New York Pops, Glen Campbell, Jay-Z, the Berlin Philharmonic, the Boston Pops and the MET Orchestra. These performances have been quite successful, making it a wise choice to book Carnegie Hall parking in advance with ParkWhiz.
ParkWhiz makes it simple to find Carnegie Hall parking; find the concert that you will need Carnegie Hall parking for, print out your Carnegie Hall parking pass (or use your mobile pass through the ParkWhiz smartphone app) and enjoy the music!
New York City parking at other popular destinations: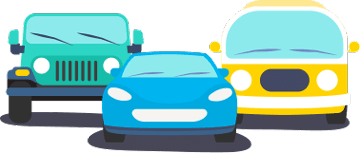 DISCOVER
AMAZING
SPACES
Find parking anywhere, for now or for later
Compare prices & pick the place that's best for you
Find parking anywhere, for now or for later
Compare prices & pick the place that's best for you
RESERVE
PREPAY
& SAVE
Book a space in just a few easy clicks
Save up to 50% off standard rates
Book a space in just a few easy clicks
Save up to 50% off standard rates
DRIVE
ARRIVE
& PARK
Enter easily with your mobile parking pass
Your space is waiting – pull in and go do your thing
Enter easily with your mobile parking pass
Your space is waiting – pull in and go do your thing
GET TO KNOW US
BETTER FOR BUSINESS
LET US HELP YOU
WE'RE SOCIAL
USA