BARCLAYS CENTER PARKING
Your space is waiting.
620 Atlantic Ave., Brooklyn, NY, 11217
Book now and spend more time on the fun.
BROWSE ALL EVENTS
About Barclays Center
In Brooklyn, a proud, centuries-old borough, anything or anyone new that arrives has to be impressive, representing the best of the community. Luckily, the Barclays Center is more than impressive - it is built to last as long as the city itself! Opened in 2012, it is one of the newest stadiums in the country, a modern coliseum taking cues from Brooklyn's famous Brownstone houses through its use of weathering steel, which will gain the color of the sandstone as the years march onwards. However, Barclays Center parking will still be difficult, as hosting the newly-rechristened Brooklyn Nets basketball team (sorry, New Jersey), as well as the Islanders in 2015, will certainly bring in the crowds to this indoor stadium. Already having hosted concerts for Jay-Z, the Rolling Stones and Green Day, along with boxing and WWE wrestling matches, the youthful arena has started very strong. In the Spring of 2013, the Barclays Center hosted the graduation ceremony for the Polytechnic Institute of NYU, firmly intertwining it with the destiny of those who will live and work in the borough. If parking for a college graduation is difficult, think about a sold-out concert or the first Nets game of the season, or other Barclays Center events! If a fan happens to show up late, right when the game is going to start, where would they park? By making use of ParkWhiz, anyone needing Barclays Center parking for an event, whether it be hockey, basketball, soccer or a concert can rest easy by getting their parking pass in advance.
The brownstone-styled Oculus near the entrance of the Barclays Center is a beautiful piece of avant-garde, but the odyssey of the Brooklyn Nets is just as inspiring - a triumph of a team to return to its home in New York. As one of the first members of the short-lived American Basketball Association, the team began as the New Jersey Americans, a short-lived phase before coming of age as the New York Nets. After getting accustomed to the Empire State, the Nets won two ABA championships and one division title, making use of their own unique style and the gracious help of "Dr. J." After the ABA merged with the NBA, the Nets were exiled to New Jersey. With the Nets parking into their new home, they almost slipped into obscurity before winning NBA division titles in 2002, 2003, 2004 and 2006 until finally in 2012, they moved back to New York. Though not as old as the Brooklyn Bridge or the Soldiers' and Sailors' Arch, the Barclays Center has become a part of Brooklyn, just like the Nets. Other teams are making the journey to Barclays - the New York Islanders NHL team is attempting to rebuild their Stanley Cup dynasty in the brownstone borough, moving from Uniondale. And the Brooklyn Knights will be parking in Brooklyn from Queens. No matter what team or event is going on, Barclays Center parking will always be difficult if a sports fan doesn't have their ticket in advance. However, one won't have to take a rain check because of parking if they let ParkWhiz do the work for them and get a Barclays Center parking pass.
ParkWhiz is very easy to use: find your event, print your ticket and park in a pre-booked spot. Everyone else will ask if you had to sell someone a bridge in New York, but if they think you had to spend a lot of money, tell them to fuhgeddaboudit!
New York City parking at other popular destinations: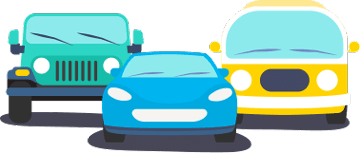 Parking doesn't have to be complicated.
Book your space ahead of time and then park there. It's that simple.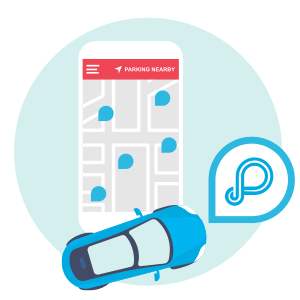 FIND AND BOOK
Book the space and rate you want, wherever you're headed.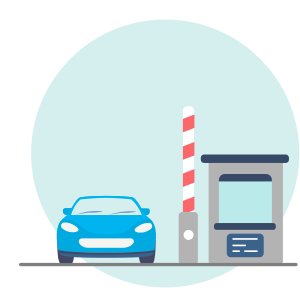 PARK WITH PASS
Drive to the location you've selected and enter using your ParkWhiz pass. Simple!
Advice is here if you need it
When you need help choosing your space, we're right here to help. We've got city-savvy, in-the-flesh experts who know how to help you—fast. Just give our team a call. Or shoot us an email. When it comes to parking, they've got you covered.
VISIT THE HELP CENTER
AS FEATURED IN