BANKERS LIFE FIELDHOUSE PARKING
Your space is waiting.
125 S. Pennsylvania St., Indianapolis, IN, 46204
Book now and spend more time on the fun.
BROWSE ALL EVENTS
About Bankers Life Fieldhouse
Bankers Life Fieldhouse may not house the Pacers of Reggie Miller, Detlef Schrempf, and Rik Smits, but the new defensively-focused Indiana squad might be able to bring home the one piece of hardwafre Reggie couldn't, the NBA Finals trophy. Park like Rik Smits in the paint by using ParkWhiz to book your parking ahead of time for Pacers home games. With a young, promising core, Indiana has improved each of the last four seasons, and came within a game in the Eastern Conference Finals last season of knocking out Miami, the heavy championship favorites. Fans haven't caught on yet, meaning there is Pacers parking to be had in Indianapolis.
A four-year playoff drought in the NBA takes a commitment to losing; over half the teams in the league qualify for the postseason. But that's what the Pacers were mired in before smarty-pants Frank Vogel took over the squad halfway through the 2010-'11 season and snuck into the eighth and final playoff spot to give fans the chance at Bankers Life Fieldhouse parking. A first-round exit ensued, but with the chance to coach for an entire season next year, Vogel took his team a round farther before falling to the eventual champs, Miami. Next season the Pacers would meet the Heat again, this time in the Conference Finals, before falling short in seven games; a far more competitive series than anybody had anticipated.
People in Indiana haven't seemed to take notice of the rising Pacers. Despite finishing in the final four of the NBA last season and going nowhere but up, the Pacers ranked 25th in NBA attendance last season. Bankers Life parking is available, and there's no better way book it than ahead of time with ParkWhiz. We've got garages right across the street for a great prices. Catch onto these rising stars before the others do and book yourself some great Pacers parking before the bandwagon fans finally scoop it up.
Photo by Diego Delso [CC BY-SA 3.0 (http://creativecommons.org/licenses/by-sa/3.0)], via Wikimedia Commons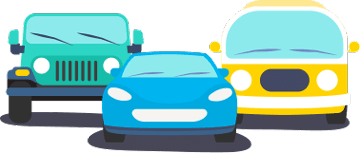 DISCOVER
AMAZING
SPACES
Find parking anywhere, for now or for later
Compare prices & pick the place that's best for you
Find parking anywhere, for now or for later
Compare prices & pick the place that's best for you
RESERVE
PREPAY
& SAVE
Book a space in just a few easy clicks
Save up to 50% off standard rates
Book a space in just a few easy clicks
Save up to 50% off standard rates
DRIVE
ARRIVE
& PARK
Enter easily with your mobile parking pass
Your space is waiting – pull in and go do your thing
Enter easily with your mobile parking pass
Your space is waiting – pull in and go do your thing
GET TO KNOW US
BETTER FOR BUSINESS
LET US HELP YOU
WE'RE SOCIAL
USA