APOLLO THEATER PARKING
Your space is waiting.
253 W. 125th St., New York, NY, 10027
Book now and spend more time on the fun.
BROWSE ALL EVENTS
About Apollo Theater
Music venues have several common attributes, but only one has launched several musical artists that changed American culture forever. The world-famous Apollo Theater often sells out shows, particularly Amateur Night, so it is always a good idea to book parking for the Apollo Theater ahead of time, rather than risk being late and interrupting the performance.
In most cases, a venue's claims to fame are either open to interpretation or hyperbolic, but in the case of the Apollo Theater, the claim of profoundly changing American culture for the better is quite correct. Long before it was the leading African-American theater in the country, the building served a very different purpose. When it first built and opened in 1913-14, the theater was a burlesque venue which served only caucasian patrons. It was only after then-Congressman Fiorello La Guardia campaigned against burlesque in 1933 that ended that period in the theater's live. The doors of the theater reopened in 1934, adopting its current name and refocusing its attention on the African-American community.
Originally, the Apollo Theater booked primarily vaudeville-style shows, but as that genre faded in popularity, swing, comedy, dance and jazz became dominant. One of the Apollo's most notable features are "Amateur Nights," where greenhorn performers try to entertain the vocal and rather honest crowd. If the performer fails at this task, they are escorted offstage by a man with a broom, often referred to as "the Executioner." A vast amount of artists had their first public performance or otherwise began their careers at the Apollo, most notably Ella Fitzgerald, Stevie Wonder, Luther Vandross, The Jackson 5, Aretha Franklin, Marvin Gaye and Diana Ross. Following recognition as a historic landmark on both the national and city registers, the Apollo Theater was bought by the State of New York. The purpose of this purchase was to create a not-for-profit organization named the Apollo Theater Foundation to provide management and competent administration, so that the Apollo will be present for future generations.
In spite of a brief closing in 1976, the Apollo Theater has remained extremely influential on American culture. For instance, from 1987 to 2008, a television series named "Showtime at the Apollo" allowed amateur performers at the Apollo to reach a national audience. The series produced 1093 episodes before it ended, but it was resurrected in 2011 as Apollo Live, which still plays on BET. The TV shows provide an easy way to see the performers, but many prefer to see the artists in person at the Apollo. This results in frequent sold-out shows, which in turn makes it all the more difficult to find affordable Apollo Theater NYC parking, that is unless Apollo Theatre New York parking is booked ahead of time.
On ParkWhiz, it's simple to find Apollo Theater New York parking; select the show that you'll need Apollo Theater parking for, set your own time frames, print out your Apollo Theater New York parking pass (or use your mobile pass on your smartphone) and enjoy New York City's Apollo Theater!
New York City parking at other popular destinations: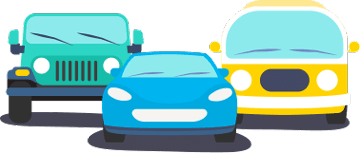 DISCOVER
AMAZING
SPACES
Find parking anywhere, for now or for later
Compare prices & pick the place that's best for you
Find parking anywhere, for now or for later
Compare prices & pick the place that's best for you
RESERVE
PREPAY
& SAVE
Book a space in just a few easy clicks
Save up to 50% off standard rates
Book a space in just a few easy clicks
Save up to 50% off standard rates
DRIVE
ARRIVE
& PARK
Enter easily with your mobile parking pass
Your space is waiting – pull in and go do your thing
Enter easily with your mobile parking pass
Your space is waiting – pull in and go do your thing
GET TO KNOW US
BETTER FOR BUSINESS
FIND US HERE
LET US HELP YOU
WE'RE SOCIAL