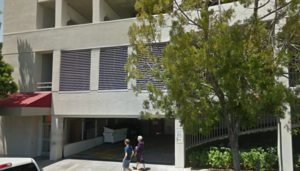 YMCA Garage
2353 Webster St.

,

Oakland

,

CA

94612
Parking not available for that time. Please select a different time or try a different location.
Description
This 9 level indoor parking garage is in the YMCA building located at 2350 Broadway. The entrance to the parking is at the back of the YMCA at 2353 Webster St.
Vehicle height restriction: 95 inches

Managed by Ace Parking. This location is a commercial parking garage.
Nearby destinations: Paramount Theatre (Oakland).
Directions
Entrance is behind the YMCA building on Webster St. just north of 23rd St across from a large outdoor parking lot. Look for a large white garage.