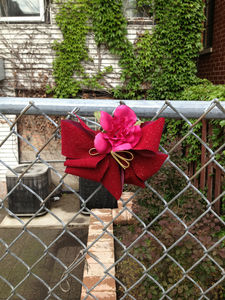 3637 N. Wayne Ave. - Residence
3637 N. Wayne Ave.

,

Chicago

,

IL

60613
This parking does not currently offer online bookings.
Description
This is a three space concrete slab behind a 3 story white residence. Please park in the the spot NEXT TO THE RED BRICK GARAGE. Please call the number listed above upon arrival.

Managed by 3727 N. Bosworth Ave.. This location is a residence.
Nearby destinations: Metro, Mercury Theatre, Cubby Bear, Music Box Theatre Chicago, Smart Bar.
Directions
This is a space in the alley behind the private residence at 3637 N. Wayne Ave. It's easiest to enter from Waveland Ave. If heading east on Waveland Ave (towards Wrigley Field) turn right into the alley between N. Wayne Ave and N. Lakewood Ave and head south. We are the 2nd concrete slab on the right side just past a red brick garage. Your space will be the first one you come to from Waveland Ave (north spot next to the red brick garage) of the 3 available spaces. If you're facing the white residence from the alley you should be parked all the way to the right side of the concrete slab by the red brick garage. Please park as far right to the curb as you can so my neighbors can access their spaces. I added a red bow to the fence to make the spot easy to find.