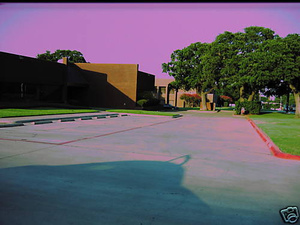 Half Mile Randol Mill Parking
101 W. Randol Mill Rd.

,

Arlington

,

TX

76011
ParkWhiz worry-free cancellation (cancel anytime up to your start time)

Amenities Included:

Please present parking pass to attendant upon arrival. If you arrive early please leave parking pass on your dash so that it is easily visible.

THIS PASS LICENSES THE HOLDER TO PARK ONE VEHICLE IN THIS AREA AT THE HOLDER'S RISK. CHARGES ARE FOR RENTAL OF ONE PARKING SPACE FOR 1 DAY. WE ASSUME NO RESPONSIBILITY WHATSOEVER FOR THEFT OR DAMAGE OF THE VEHICLE OR ITS CONTENTS. HOLDER HEREBY ASSUMES ALL RISKS INCIDENTAL TO THE USE OF THIS PARKING FACILITY AND HEREBY AGREES THAT H.M. TRAN LLC AND THEIR RESPECTIVE AGENTS, REPRESENTATIVES, AND EMPLOYEES ARE NOT LIABLE FOR INJURIES OR DAMAGES RELATED TO HOLDER'S USE OF THESE FACILITIES.
Description
We are about a half mile west from Cowboys Stadium on Randol Mill, about 1-2 blocks west
of Cowboy Blue Lot 15. We are much closer to the stadium than the mileage calculator says, just 5 blocks straight down Randol Mill Rd. It is an easy walk on paved sidewalk from our lot to the Stadium passing Blue Lot 15 on the way. The walk is an easy safe walk on paved lit sidewalk with pedestrian crossing signs, so easy small children have walked it. Don't pay over 50 dollars for Blue lot 15 when we are so close to it!
Parking lot 44 is adjacent to a lighted, paved, and attended single-story brown professional building conveniently located at the northwest intersection of Center and Randol Mill off of I-30, near the medical district.
The traffic is lightest here since only one cowboy lot is here. We have 42 parking spaces but sell out quickly because of our buyer's high satisfaction.
It is easy in and out of event if you exit or enter Interstate 30 by Fielder or Cooper or Center. Don't go down Collins or east of the Stadium, you will get tied up in traffic there. It should not take more than 5 minutes to get to I 30 even after the event. We are closer than many Cowboys cash lots that are about a mile away. You can come 3 hrs prior to the event. If you arrive before the attendants get there just put the permit on your dash. If you use e-tickets, just write your last name and e-ticket permit number on a sheet of paper and put it on your dash. Thank you!
This location is a business.
Directions
We are lot 44 at the Northwest Intersection of Center and Randol Mill. We are about a half mile from the Stadium and 1-2 blocks west of Cowboy blue lot 15 on Randol Mill. We are much closer to the stadium than the mileage calculator says, just 5 blocks straight down Randol Mill Rd. It is an easy walk on paved sidewalk from our lot to the Stadium passing Blue Lot 15 on the way. Great to meet the tailgaters at Blue Lot 15!

This lot is adjacent to a lighted, paved, and attended single-story brown professional building conveniently located at the northwest intersection of Center and Randol Mill off of I-30, near the medical district. It is easy access from I-30, if you enter/exit I 30 off of Cooper, Center, or Fielder Rd. Look for the Clearview Optical or Kos Danchak Audiology sign in front of building.

Note: Do not confuse with 101 East Randol Mill, the two story Dental Clinic across the street. Our building is one story flat brown building with number 101 on upper left corner with Clearview Optical or Kos Danchak Audiology sign in front. We are likely closer to the stadium than Cowboy lots D,E,F,G,AND L. To bypass much of the traffic and congestion east of Cowboy Stadium just take the Cooper, Fielder, or Center Street exit off of I-30 to get to Randol Mill. Don't try to get here by going east of the stadium or down Collins. The roads east of the stadium gets very congested and are blocked off during gameday.

From the North, go south 157 and then west Green Oaks Blvd or Lamar and then south Cooper to get to Randol Mill, or if you are coming from the West, use I-20 west, then 820 north and then I-30 east.

From the South, use Cooper North to Randol Mill. Avoid 360 and I - 30. It will save you time.

For a driving map go to:
http://www.ci.arlington.tx.us/cowboys/pdf/stadium_ParkingRoutesMap.pdf