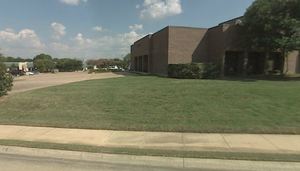 Hot Spot Parking
101 E. Randol Mill Rd.

,

Arlington

,

TX

76011
Sold Out!

$30.00 per spot

Amenities Included:
Description
This is a paved, well-lit surface lot offering safe parking and over-sized spaces, and has great spots with large areas of grass with trees, great for tailgating!

This lot is behind a 2-story brick office building and provides the perfect atmosphere to park your car for Cowboys Stadium events. Just 0.5 miles to stadium. It is only a 12 - 15 minute walk on a paved sidewalk directly to the stadium.

If you have any questions call us at either 817-319-8240 or 817-800-2517.
This location is a business.
Directions
This lot is located on the northeast corner of E Randol Mill Rd and N Center St. The entrance is on the north side of Randol Mill Rd.

From I 30, take Center St. south, turn left (east) on Randol Mill, we are the first lot on your left (north) side. We are on the northeast corner (stadium side) of Center St and Randol Mill Rd at the 2 story Professional Building.

If you have any questions call us at either 817-319-8240 or 817-800-2517